If your organization is interested in having John speak at your event, please call: 703-250-4869 or email: [email protected].
Depending on circumstances, speaking fees will vary. We will be happy to discuss an appearance.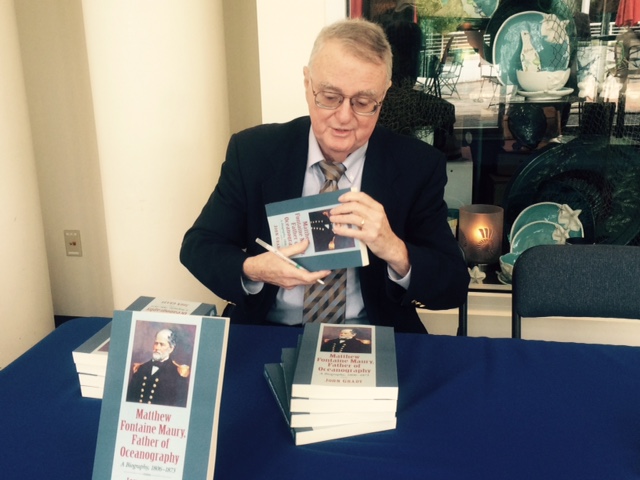 John Grady, the author of "Matthew Fontaine Maury, Father of Oceanography:
A Biography, 1806 – 1873," discusses Maury's time in Richmond during the American Civil War and his contributions to the Confederacy in this lecture.
BOOK REVIEW FROM BLUE & GRAY MAGAZINE
PRESENTATIONS
How John Yates Beall and His Men Became the Maritime Mosby Rangers"
John Grady talks about his book "Matthew Fontaine Maury, Father of Oceanography"
John Speaking at the Museum of the Confederacy
John Speaking at the Virginia Historical Society
John Speaking at Mary Washington University