Eating [Or Shucking] Oysters — For Good Luck and Happy New Year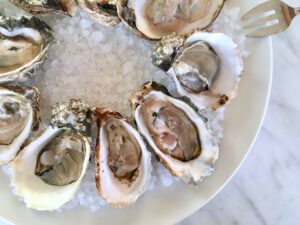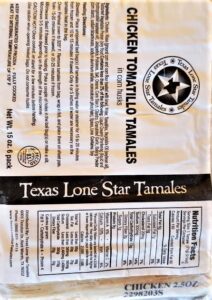 Since the Christmas Tamales arrived today — they must have been working on the Julian calendar [or booked on Southwest Airways as "free travel" baggage].in Texas and the Safeway had no Margaret Holmes' hoppin' john on the shelf, I was prepared to go for the oysters.
I operate on the Gregorian calendar, and precious time was dwindling until Janaury 1.
Yes, the oysters I was going to buy would be "perfect" in every way.  They would give me and all who joined me  good fortune in the coming year — even using Julian, Roman, or lunar calendars. That perfection meant they would be very different from the ones we routinely bought in a previous century, close to the oyster beds in the Rappahannock. The beds in the James for sure and up a fair part of the York rivers were contaminated with Kepone, a pesticide ingredient that for years had been discharged into the James and circulated in the waterways of Tidewater Virginia.
So how do oysters become "perfect" — through a lotta work.
Southern Cultures explains how:
Many of the ones we bought on Gwynns Island in Mathews County, Virginia decades ago weren't "perfect," same shaped and approximate same sized bivalves  found at seafood markets and grocery stores, and certainly served in wine bars, bistros, and restaurants. I always insisted the ones we bought on the island  be shucked since I was a danger to myself and others with one of those knives.
And we weren't buying them for "good luck" in the new year — a custom traceable to Paris, New Orleans and the other new [York], supposedly, but because it was close and the watermen brought this harvest directly to market.
I was prepared to do it again.
Remember, there are at least three ways to good luck in each new year — tamales, hoppin' john, and oysters.