De gustibus non est disputandum or Caveat emptor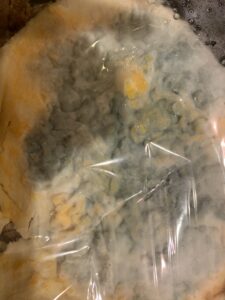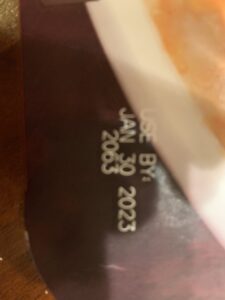 I can't account for another person's taste, but this Shepherd's pie bought about noon Friday at one of the two Safeways in the Sacred Precincts of Burke, almost certainly would not please many palates.
What a surprise awaited us when the package's sleeve was removed in the manse's kitchen in the Far Reaches of Fairfax. We unanimously voted [2-0] not to heat it up for dinner.
Lillian then checked the expiration date — tomorrow January 30.
We vowed to return the petri dish Shepherd's pie to the other Safeway in Burke — closer to the manse.
[Scratching our planned trek to Wegman's, nearer the Marches of Prince William, to replenish the larders]
PTL we had leftover smothered chicken and chops available for the Saturday emergency.
Keeping my hottened temper in check, I showed one of the assistant managers at the non-offending ["sister store," in Safeway parlance] the old purchase.
Without hesitation, and I did not embarrass him by raising my voice or wave the putrid package at the customers entering the store, he rang up the refund and put the price back on my credit card.
I strongly suggested in a slightly raised tone after handing over the pie that he call his store's "sister" and tell them to get all those packages off their shelves. [He had another assistant manager make that call.]
Oh yes, we bought another, but checked its condition.