"Cart Sharks" and Book Store Regulars; Where's the "Books by the Foot" Section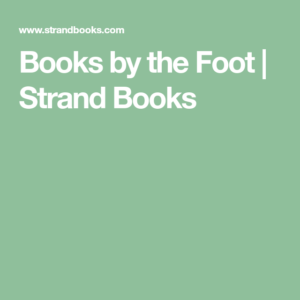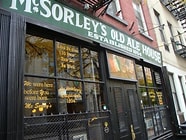 Love Strand, but the last time we were there — the spring before the plague, I was not interested in the outside offerings.
This visiting Virginian was actually fixated on seeing what "Books by the Mile" had to offer to the "Book by the Foot" crowd.
[And no, I was not anticipating a global lockdown with much human interchange reduced to Zoom, Teams, Skype, etc., so "background" now mattered more than ever.]
The question that I wanted answered was: What titles do you get for say 10 feet, vs. 50 feet.
Sadly, the section was closed for the night. We'd spent too much time in McSorley's Ale House with Ukrainians inside from their street festival.
[Please note this preceded last year's Russian invasion and was five years after the annexing of Crimea and attempted secession war in the Donbas region.]
We explained to the Ukrainians — male and female that it took years for the ale house– cash only — to admit women to its confines. They couldn't believe it. We were seated in the last row of tables closest to the "Ladies," as the sign read.
Tom Verlaine was the Strand's Best Customer
Every bookstore has regulars, but no bookstore has such a wide and eccen