An Enjoyable Afternoon with Old Friends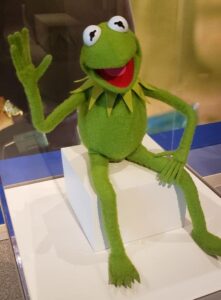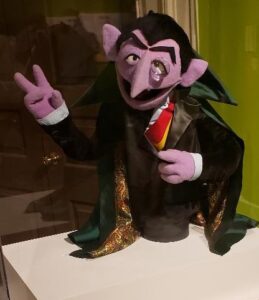 So it was off to Downtown Baltimore from the Far Reaches of Fairfax Saturday to take in the Jim Henson and the Muppets exhibit at the Maryland Center for History and Culture [aka Maryland Historical Society.
Greeting us was Kermit, my favorite Muppet, as a parent watching along with daughter Katie, as she was known at the time; then there are Bert and Ernie with son-in-law Tom in the background, also note Rubber Ducky, subject of a musical hit for all ages; and who could forget to add in The Count.
Wonderful exhibition, but I wanted more of Miss Piggy and, of course, Big Bird, because I'm dating myself.